Reserve ONLINE 24 hours ahead or more! Click Here To: Reserve Online
Our Farm Tours Run EVERY Day from 10 a.m. to 4 p.m. at the top of each hour.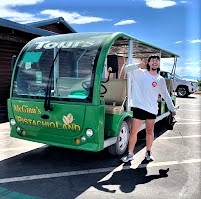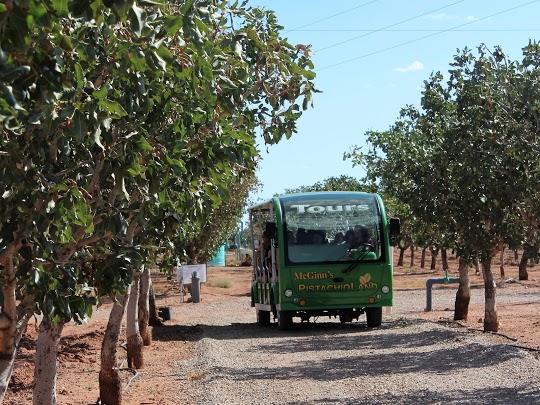 Come on out and take our open-air tour ride around the pistachio orchard and vineyard. Learn all about our family farming history and how we grow, harvest and produce delicious pistachios and wines. Tour duration is an average of 30 minutes. We run our tours from 10 am to 4 pm everyday. Tours are $3 per person. Children 5 years old and under are Free. Advance reservations 24 hrs or more are available on our web site. Walk-in sign ups are first-come, first-served inside our 7320 Hwy 54 location.